Tuesday Forum
Tuesday Forum presents a variety of guest speakers who speak in depth on their area of expertise.  The topics are as varied as the people who present them – from university lecturers to the local fisherman. Once a term we go on an outing during Tuesday Forum.
Tuesday Forum is held from 10am until 12 noon in the Uniting Church Hall in Fingal Street, Brunswick Heads.  See map.  A cost of $3 covers hall hire and morning tea. There is no Tuesday Forum on the first Tuesday of the month, nor during the school holidays.
---
---
Term IV 2022
11 October – Peter Spearritt – Recovering the Old Pacific Highway

Emeritus Professor Peter Spearritt is an urban and environmental historian. A Fellow of the Academy of Social Sciences in Australia, his research interests include coastal urbanisation and conservation, housing and the developer-led apartment boom, green space provision in urban areas and the use and abuse of water in our cities. He is also a Bruns resident who has a wealth of knowledge about our local environment, from the past as well as current. He will talk to us about 'Recovering the Old Pacific Highway', starting with the route from Tweed Heads to Murwillumbah to Mullumbimby, before the bridge over the river at Brunswick Heads in the mid 1930s. Peter believes that this topic will feed into our memories, whether of the 1950s or the 1990s, when the bypass began to be built.
 

October 18 – Des Wann – English: the weirdest but most wonderful language

Des has been presenting his thoughtful, interesting, well researched talks to us for some years now and always draws an enthusiastic crowd, keen to hear what he has to say next. This time Des is talking about something a little different to his normal themes.  In Des's own words: "My talk (with some help from a "video friend") will examine some peculiarities of the English language in a light-hearted manner. Why does English have strange spellings and unusual grammar?


October 25 – Classic Flicks – Grease

This is not quite what we had in mind originally when we introduced Classic Flicks into our Tuesday Forum schedule. But Grease, made in 1978, is a modern classic. We decided to show Grease as a tribute to our own Olivia Newton-John to mark her recent passing. At a recent meeting, members were shaken to hear of Olivia's death and spent some time reminiscing about the joy that Grease brought them 44 years ago. We all love the music and will be wanting to sing and dance along, even if it is only hand jiving.
According to IMBD "Good girl Sandy Olsson and greaser Danny Zuko fell in love over the summer. When they unexpectedly discover they're now in the same high school, will they be able to rekindle their romance?" This storyline can be said to be controversial these days. Will you think differently about it after 44 years?
8 November – Eve Jeffrey – The many Hats of Eve Jeffrey


Most of us will have heard of Eve Jeffrey for one reason or another. Eve is the daughter of one of our long-time members Carmel Jeffrey. She is also a photographer and journalist with the Echo, an award-winning film maker, a ballet mum and a supplier of ballet equipment. You will probably have crossed paths with Eve in one of these capacities. But did you know that Eve once sang in a blues/rock/folk band? She is now sharing her love of music and singing with the community as a singing teacher. As Eve say, it's all about the joy of singing, not whether you are a perfect singer. Eve will tell us about the various aspects of her life, plus she has a surprise for us at the end.

15 November – Sharing – Prema Roberts, Gloria Constine and Effie Ablett

Some of us have been members of Brunswick Valley U3A for a long time – around 20 years for some. But how well do we know each other? This Tuesday Forum is designed to share with each other – maybe something we are passionate about, maybe something about our earlier life, maybe a project that we are working on now, maybe a problem that you are looking for a solution for. To get the ball rolling, Prema, Gloria and Effie are going to share with us today. Think about what you might like to share also, either today or sometime in the future. This session is ideal if you only want to talk for 10 minutes or so, but not take up a whole Tuesday Forum. 

22 November – TED Talks

Ted Talks can be instructional, motivational, inspirational, educational, philosophical and just plain funny. Today we will see a selection that can be considered to be all of the above. Meet Hookie, consider the history of the world in 18 minutes, find out how important it is to laugh and maybe even come away with a new skill. I hope that you will consider that this selection of Ted Talks contains Ideas Worth Spreading.


29 November – Julie-Ann Manahan

You cannot have missed the new real estate business operating in our area. Julie-Ann Manahan is the principal of MANA Real estate, operating out of Ocean Shores and Murwillumbah. Julie-Ann will speak to us on a variety of real estate matters, as well as telling us what was behind the rebranding as MANA. In particular Julie-Ann will address the state of the real estate market statewide and locally – has the boom gone bust? – as well as the dire state of the rental market locally. Have your questions ready for Julie-Ann. She will do her best to answer them, though she cannot predict the future. 

13 December – Christmas breakup

Keep this date free for our Christmas breakup. We have a few ideas floating around but have not yet made a final decision.




---
Term III 2022

19 July – Roger Curran – Rodgers and Hammerstein

Last term Roger regaled us with his favourite musicals from the 50s, Part 1. He was saving the best for another time. By popular demand, he is returning with his collection of Rodgers and Hammerstein musicals – Oklahoma, Carousel, South Pacific, The King and I, and The Sound of Music. Rogers and Hammerstein's popular Broadway productions in the 1940s and 1950s initiated what is considered the "golden age" of musical theatre. Join us for lots of singing. lots of dancing, lots of memories from these classics. As we are fond of saying – "they don't make them like they used to."


26 July – Denise Curran – TED Talks

Thanks to the magic of technology, we can have inspirations presentations in our loungerooms whenever we want them. From the TED website:
"TED is a nonprofit devoted to spreading ideas, usually in the form of short, powerful talks. TED began in 1984 as a conference where Technology, Entertainment and Design converged, and today covers almost all topics — from science to business to global issues — in more than 100 languages."
We will look at TED in general and explore what we can do with this amazing resource.


9 August – Classic Flix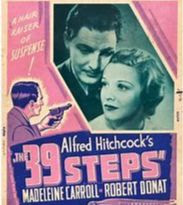 We are experimenting with watching Prema's collection of Classic Flix. It will not necessarily be 39 Steps on the day but it will be a quality movie from the golden era of cinema. There are lots to choose from but we need to be mindful of the running time. Ideally we will have time left at the end for a discussion. There is so much to be said about these grand old movies, some of which are more than 80 years old now.
Maybe we will watch Gone with the Wind (1939), Casablanca (1942), Psycho (1960), to name but a few. It does not matter if we have seen them before – they have so much to offer.  A lot of movie heart throbs will be on the screen – will your heart still flutter?  


16 August – AGM

You may think that it was not that long ago that we had an AGM and you would be right. But the AGM we held in March this year was the catch-up for the missing Covid meetings of 2020 and 2021. Now we are back into the normal sequence so our AGM is the third week in August. Come along for the elections, the reports on what your U3A has achieved during the year, plus displays and information about the various courses and activities. You never know what may take your fancy.

23 August – Gary Opit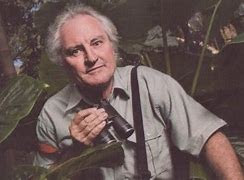 Gary Opit is an environmental scientist, zoologist, cryptozoologist and author. He is well known for his wildlife talkback radio show on ABC North Coast NSW Local Radio. Gary has spoken to us on many of his specialist topics over the years. This time he will be talking about climate change in Australia over the last few hundred million years. 
Gary is passionate about his work and is not afraid to think outside the box. It will be interesting to hear his views on climate change.

30 August – Rod Preston – It's in the Mail

Rod has been an executive manager Australia Post and an adviser and trouble shooter for politicians and corporations, amongst other things. He has many stories to tell about the intriguing and often humorous history of mail in Australia along with lots of little known facts about the mail. He'll tell us the story of a weird world where cats, dogs, children and Viagra are sent through the mail; dirty Bertie woos his mistresses and sends a special package to his bolthouse; Presley becomes a secret agent and diamonds and pearls cast a curse.

13 September – Caitlin Weatherstone – Koalas

Caitlin is the koala project officer with the Byron Shire Council. Caitlin was going to talk to us just before the floods but could not do so for obvious reasons. It's good news that she is now able to come as it hopefully indicates that things are back on track for the koalas. Caitlin will talk to  us about koalas in general, our koalas in the Byron Shire, our latest survey results, threats, how the koalas were impacted by fire and floods, conservation issues/priorities… and other fun facts!


20 September – Excursion – Zentveld's Coffee

Following on from Penny Fox's enthusiastic recommendation of the tour at Zentveld's Coffee in Newrybar, we have now organised our own tour.  We will gain an understanding of coffee growing, sustainable practices and environmental care, as well as all the stages of processing, roasting and packing.  We will have morning tea on the veranda while sampling Zentveld's coffee and eating cake. The tour takes us a little way into the plantation on foot but is not too onerous. The cost is $13, including a Zentveld's coffee made to your liking. Rebecca, our guide is very knowledgeable and makes a mighty fine coffee too!
---
Term II 2022
26 April – Jenny Garrett

Jenny Garrett is known to most of us in one way or another as she wears many hats in our community. A video maker, public speaker, journalist and ex-teacher, Jenny is also a long term trainer at BARCO, (Brunswick Area Responsible Canine Owners) and well known for her presence at the park each day with her beloved dogs. She is also the widow of another local identity, political journalist and commentator Mungo McCallum. Jenny will talk to us about some of the people who had an influence on her and led her to take on various new roles and challenges over the course of her life.
10 May – Wendy Bithell

Award winning local businesswoman Wendy Bithell has spoken to us before, firstly as the owner/operator of Vision Walks EcoTours and then as the creator of the Local Carbon Collective project which resulted in the production of an app which allows people to calculate their carbon footprint and offset where necessary. This time Wendy is talking to us about what it was like to have her Mullumbimby business premises flooded, along with the loss of her night vision glasses, so essential for her business. In keeping with her resilient nature, Wendy will tell us what measures she is taking to rebuild, as well as commenting on the support she received from both the community and the government.
17 May – Tammy Jones, Bron Elliott, Rebecca McNaught
Being Prepared – We all learned a lot during the recent flood crisis, but are there other/better ways we should be prepared? What about other natural disasters? Tammy Jones is a Tweed/Byron Resilience Project Officer and a Trainer and  Preparedness Advocate for Red Cross Emergency Services in the Tweed Shire. Community-led Resilience Teams (CRTs) provide a way for community members to support each other and improve their capacity for disaster resilience. Tammy will explain the overall model and concept of  CRTs. Locals Bron Elliott and Rebecca McNaught will then provide examples of how the CRT worked in South Golden Beach/Ocean Shores/New Brighton in the recent flooding. 


24 May – Ted Kabbout

Local resident Ted Kabbout had a career in property and real estate, amongst other things. He is now semi retired but, not one to sit still, Ted is now undertaking a PhD in Affordable Housing. His research involves looking for solutions by providing models that work to make property ownership a more realistic goal than it is at present. But it's more than property ownership, it's also to do with affordable rent which is a consequence of the amount of available housing stock. Given that affordable housing is a talking point for the election, Ted's presentation will prove to be very topical. It's a shame that it is happening just after we vote, but it will nevertheless provide us with food for thought for this crisis which will not be going away in a hurry.
31 May – Jan Tarbox

Jan Tarbox is a keen dragon boat participant with The Rainbow Region Dragon Boat Club. Rainbow Region is an inclusive sports club that encourages paddlers of all abilities to participate. They have a strong athletic focus as well as supporting breast cancer survivors and people with disabilities. The club motto is Fitness, Fun and Friendship and, even though they paddle hard, they also have an emphasis on physical, mental and social wellbeing. Jan will tell us about her experiences over the years – some challenges as well as success stories.
14 June – Louise Plant

Louise wears many hats. According to her website she is an Holistic Nutritionist, Master Herbalist, Teacher, Life Motivator, Author and Public Speaker. Louise made a presentation recently at the Ocean Shores Gardening Club and was highly recommended to our U3A group. She will speak to wearing her holistic nutritionist hat, with particular reference to herbs that grow well locally, especially those that are of benefit to people in their senior years. Who amongst us does not want to know what we can use to help our memory, or perhaps our aching joints? Louise will inform us of the right herb, the right dose and the right time to take what is appropriate for our special needs.
21 June – Queen's 70th Jubilee celebrations

It can't have escaped your notice that the Queen celebrated her Platinum Jubilee last week with a four day long weekend in the UK, along with all manner of celebrations. In NSW we are having a long weekend this weekend. But on June 21 we will have our own celebrations at Tuesday Forum. A little late maybe, but the actual anniversary of her coronation was 6 February so never mind! Whether you are a monarchist or a republican, come along to join in the celebrations – royal facts, royal nostalgia, royal trivia  and even a republic vs monarchy debate. Of course morning tea has to be cucumber sandwiches and scones to add to the festivities.
28 June – Excursion to Tropical Fruit World

In keeping with our practice of having an excursion on the last Tuesday of term, this week we will be visiting the Tropical Fruit World near Murwillumbah, There are over 500 species of fruit growing on the property, many of which  have been here since the start, 44 years ago. We will be taken on a guided safari tour of the property in a tractor driven carriage. The tour takes around 45 minutes and will be followed  by a group morning tea. I'm told that there is always beautiful fruit for sale, along with preserved fruit, jams and "plantation botanicals" including hand and body lotions and rose water – all grown on the property.
Watch a short video showing the beauty of the property as well as the extent of the operations and the passion of the founder
Term 1 2022
Tuesday February 8, 15 and 22
Coffee and Conversation

We will be at the Memorial Hall as usual from 10 until noon but with a different format. It is not desirable to ask guest speakers to prepare a presentation for only a handful of speakers so we have decided to put our speaking program on hold for another month while Omicron is with us. Come and join us for a chat over tea, coffee and cake.
Tuesday 15 March – Carolyn Tyrer
London in the Swinging Sixties and Beyond

Carolyn will tell us about the many extravagant characters and famous celebrities that she met during her fascinating career in London during the sixties and beyond – Edna Everage, Mohammad Ali and Rod Stewart, to name but a few. Carolyn worked for the BBC in TV production in various capacities, providing her with the opportunity to meet a wide variety of famous and infamous people . She certainly has some very interesting stories to tell.
Tuesday 22 March – Roger Curran
Movie Musicals of the 50s – Part 1

Remember Guys and Dolls? Seven Brides for Seven Brothers? Calamity Jane? These are just some of Roger's favourites that he will share with you – perhaps even sing for you.
Hollywood musicals go way back but in the 1950s they meet Technicolour and Cinemascope and High Fidelity Long Play Stereophonic recordings. Some of the emphasis on dance goes away so that there is plenty of song for the customer to hear on the Top 40 stations and pick up at the record store on those new-fangled microgroove discs.
We'll have some audience participation, too, with instant gratification. Join us. Come back next term for Rogers and Hammerstein.
Tuesday 29 March – AGM

Because of the cancellation of our Tuesday Forum program for much of 2020 and 2021, we have had to put the AGM on hold. But now is the time to finally schedule an AGM so that we can meet our reporting obligations and elect members for the positions of responsibility. We will also have displays and presentations from various of our small groups so that members can see how diverse our U3A is.
---
Term 4 2021
The committee has decided to put Tuesday Forum on hold until we are once again able to welcome all our members to the hall to listen to our range of guest speakers. Watch out for the newsletter which will tell you when this is possible.
---
Term 3 2021 
Tuesday 13 July and 20 July – Des Wann
Stories behind the Story of "Alice's Adventures in Wonderland"

Des is going to inform and delight us with his two part presentation. In Des's words:
"Charles Lutwidge Dodgson, using the pseudonym "Lewis Carroll", wrote two of the most popular children's books in the English language. While we all very likely remember the Adventures of Alice in Wonderland what we probably don't know are some very interesting and little known aspects of his life. My two talks will delve into a world of contradictions and confusions, and challenge some of the conclusions that have gathered prominence in recent years. Some of the claims made are definitely disturbing. My extensive research attempts to address in a relatively unbiased way how making judgments about historical figures must take into account the times in which the person lives."
27 July – Megan Paul
Lotus Palliative Care

Until recently Silver Chain provided a local, government funded palliative care facility. When their contract was not renewed as of 30 June, there would have been no palliative care facility in the Northern Rivers.  However two of the nurses from Silver Chain, Lulu Shapiro and Megan Paul, recognised the need for such a service so started Lotus Palliative Care, a non-government funded business that will continue to provide palliative nursing care at home in the area. Lulu and Megan believe that the time to make the decision to have palliative care at home is the precise moment when compassion, warmth, and kindness have never mattered more. Their commitment is to "support people in making informed decisions about their care and providing the opportunity to stay in their home".
10 August – Freyja Smith – Cancelled due to lockdown
Love Bites
L
ove Bites is a Respectful Relationships Education Program for young people aged 15-17 years. The program aims to provide young people with a safe environment to examine, discuss and explore respectful relationships. All Love Bites programming takes a strength-based approach and views young people as active participants who are able to make choices for themselves and their relationships when supported with information and opportunity for skill development. The program has recently been run at Mullumbimby and Byron High Schools. Freya will not only tell us about the program itself but will inform us of the students' responses to the material presented and the messages that they have taken away from their participation in the experience.
Tentatively now 24 August – Carolyn Tyrer
Tell Us Your Story

As part of our continuing series Tell Us Your Story Carolyn will provide a variety of interesting anecdotes from her time working in the film and television industry in London in the Swinging 60s and beyond. As you might imagine, Carolyn met a lot of celebrities of one form or another – singers, actors, politicians and boxers for a start. Her experience with Mohammad Ali is one such anecdote which is not only entertaining but also informative. It's surprising how much a relatively brief encounter with someone can tell you so much about their character. 
24 August – Annual General Meeting Postponed to a date yet to be determined

The Brunswick Heads U3A annual general meeting will be held with reports from committee and election of office bearers. The AGM will be followed by morning tea. Due to the current Covid situation there will be no presentations by the small groups.
31 August – Peter Kerville Cancelled
Historical Documents and Autographs
O
ver many years Peter ran a business sourcing, authenticating and selling historical documents and autographs. Some of the interesting documents that passed through his hands were from Lord Nelson, Dwight D Eisenhower, Martin Luther King, Charles Dickens and Marilyn Munroe, to name but a few. Peter prefers letters to autographs as the contents of the letter contain interesting insights to the writers. He will also tell us about the technical details that need to be understood in order to detect fakes. For example, the auto-pen is a tool used by PAs to churn out autographs for celebrities. These prove to be worthless.
14 September – Andrew Woods
Tropical Fruit World Excursion Cancelled
A
ndrew met Beth Stewart at a random encounter in a shop in Bruns. Beth was fascinated with Andrew's passion for his work and field of study – Regenerative Agriculture and Living Agro Ecology. Andrew studies at SCU and works at Tropical Fruit World. When I approached him to make a presentation at Tuesday Forum, Andrew went one better and suggested that we come to visit him at Tropical Fruit World to see first hand the results of his research, passion and hard work. So our normal end-of-term excursion has been combined with a presentation on Regenerative Agriculture. It normally costs $50 to have the tour of Tropical Fruit World but because we are senior locals, management have generously offed us admission for only $16. Morning tea will be provided. 
---
Term 2 2021 
Tuesday 20 April – Tess Miller-Sharp

After starting her working life number crunching in accounting for big corporates, both in Australia and London, Tess returned to Australia to undertake a deep soul searching journey and begin her training as a wellness practitioner and coach, working in a variety of different modalities. Tess will tell us about meditation, lead us in some practice and relate the connection between meditation and quantum physics.
Tuesday 27 April – Ingrid Steynberg

Ingrid was a vet and wildlife carer at Kruger National Park in South Africa. She will tell us about her exciting career and will include tales of some very scary close encounters. Ingrid has a tremendous love of some of the world's most endangered wildlife, with her prime interest being to save the hippopotamus population from threats from poaching and human encroachment. Ingrid has some amazing footage that she will share with us. The films show rescue operations with wild animals who are not always grateful for the help of the rangers who have saved them.
Tuesday 11 May – Laurie Baxter

Laurie is passionate about everything to do with orchids. He knows about their history, where they are found in their natural setting, how and when to pot them, what mix to use and how to care for them. His knowledge of their names and requirements is encyclopedic. Laurie will illustrate his talk with actual specimens of the plant he is describing. There will be a limited number of specimens available for sale, due to the time of year, but bring some money along as he will be sure to tempt you.
Tuesday 18 May – Effie Ablett

Cancer, what causes it? Effie is a retired research scientist, having worked for 40 years as a molecular biologist in cancer research, plant genetics and soil biology. Last November she wowed us with her presentation on microbes in the soil. By popular demand she is returning to share more of her research with us. This time she will tell us about the causes of cancer and, hopefully, what we can do about reducing our likelihood of becoming affected.
Tuesday 25 May – Leyland and Marilla Minter

Last term Leyland spoke to us about his plans to develop the next generation of plant fertilisers, fungicides, herbicides and insecticide, using the root mass of quick growing soybeans. His products have the potential to change agricultural and hence food production on a global scale. Marilla is working on a smaller scale in their Ewingsdale garden to help reduce pain, especially chronic pain. Both Leyland and Marilla have exciting developments that they will share with us.
Tuesday 8 June – Joy Smith – Falls Prevention

We all know that, as we age, the likelihood and consequences of a fall increase dramatically. Lismore U3A member (and Network NSW Regional Representative) Joy Smith will give us her physiotherapist's perspective on what we should be doing to minimise the incidence and severity of falls. There are lots of small things that will make a difference – things that we may not have thought of before. Joy has a list of tips and tricks which will make us all safer in our homes and on the street. This is a presentation that will be of considerable relevance to all of us. It is not something we can ignore.
Tuesday 15 June – River Cruise

We will make another attempt at our river cruise, up the Brunswick River from the boat harbour in Brunswick Heads to Kings Creek in Mullumbimby and return. Our host, Simon, is a wealth of knowledge. Aside from his informative commentary, he has a keen eye and is able to spot lots of birds and animals that we woiuld otherwise miss. Morning tea will be served on board. There is still a limit on numbers due to Covid restrictions – those who have already paid will have priority. Details of the waiting list will be made available closer to the day.
Tuesday 22 June – Excursion

The Brunswick Valley Historical Society seeks to collect and conserve material including objects, images and documents that record the social, economic and civic history of the Brunswick Valley. They publish material relevant to the area, interpret and display the collection to educate and engage the community in local history. Their home is the Mullumbimby Museum which was the former Post office located in Summers Park. Susan, the Historical Society President, will provide us with a guided tour and be present to answer our questions. We will gather at the Bruns Uniting Church Hall to carpool. There will be A $2 entry fee to the museum. Morning tea will be provided at no extra cost.
---
Term 1 2021
Tuesday 9 February – Denise Curran

The Champs Elysées – Then, Now and into the Future
You may have seen in the news recently that there are plans to renovate the Champs Elysées. According to the French it is the "world's most beautiful avenue". That's a big call but it's certainly up there. The feeling is that it is a little sad now, caters largely for tourists rather than locals, and is in need of a revamp. I'll take you through the history of the Champs Elysées, the current situation and some of the ideas that may be included in the renovation – or, as the French put it, its "re-enchantment". The plan is that some of the changes will be in place for the Paris Olympics in 2024. Another big call?
Tuesday 16 February – Leyland Minter
 
Leyland is a noted local industrial agronomist, product developer and business development expert. He has spoken to us before about some of the products that he has developed over the years. He illustrated his talk by bringing along plants which had been treated with his Eco products and compared them woith those which hadn't. The difference was amazing. Leyland went into retirement recently but has used his time to research even more exciting new products which will transform the way we garden, from fertilisers to weedkillers to fungicides. Even better, they are all organic, vegan even!
Tuesday 23 February – Zenith Virago

Zenith is a well known member of the Byron Shire community, and has been honoured as the 2021 Byron Shire Citizen of the Year. As Mayor Simon Richardson said at the Australia Day Awards ceremony: "Zenith has had a profound impact on our community in so many ways. [She] is a pioneer and leader in her approach to dying; to helping people prepare for death and guiding them, and their families, through the end of life process which is frightening, uncertain and sad." Zenith will gently tell us what we need to know about death and dying.
Tuesday 9 March – Wendy Bithell

Wendy has spoken to us before in her role as founder and guide of award winning local business Vision Walk-Eco Tours. Today she will be wearing a different hat – that of founder of the Local Carbon Collective.   With the impact of the Australian bushfires still fresh in her memory, Wendy has been planting koala food trees to help with the habitat loss. She came up with the idea of creating a local carbon calculator, allowing people to calculate their footprint and then offsetting by connecting with local tree planting events and conserving trees on private land. Wendy will tell us how we too can use her calculator.
March 16 – Helen Graveson

Exciting times in Vehicle Manufacturing 
Throughout the 1990s Helen played a key role in driving a major cultural change program for the 5,500 employees within GM-Holden's Vehicle Assembly Plant in Adelaide.  She was then asked to relocate to Melbourne to design and implement the training strategy for the new General Motors' $350 million Global V6 Engine Plant. With the support of videos and photos Helen will describe some of the highlights and challenges she experienced while working in these extremely exciting workplaces.
March 23 – Tell Us Your Story

Another in the series of interviews with members who tell us about something in their life.
Maths has changed a lot over the years. Between them Des Wann and Denise Curran have something in the order of a century of teaching maths in various settings, so they have been part of many of these changes. They will tell us of their experiences and opinions regarding the current syllabi. Their story will not baffle you. It is not about the maths itself, but the way it is taught. Whether we liked maths at school or not, we all have opinions about kids learning tables or whether they should use calculators. Come and hear what the voice of experience thinks.
March 30 – Byron Bay Eco Cruises River Cruise

We'll have another go at a cruise up the Brunswick River. Let's hope the weather is kinder to us than at our last attempt. Places are still limited due to Covid restrictions. Those who have left their money with us from the December cruise will receive priority. Ring Denise on 0423 778 573 to be put on the waiting list if you would like to come. We hope that maximum passenger numbers may be raised by then but there are no guarantees. The price has risen from $25 to $30. The extra $5 will be collected closer to the day.
---
Tuesday Forum – Term 4, 2020
Tuesday 17 November – Return to Tuesday Forum

This will be the first meeting since 17 March. We will spend the first part of the meeting welcoming new members, catching up with the news of long term members, reviewing the year and considering the future of Brunswick Valley U3A. After morning tea we will continue our series of Tell Us Your Story. Toni Spruce will recount her experiences as grandmother of a child with a disability.
Tuesday 24 November – What makes your garden grow? An introduction to the foodweb in soil.

An experienced speaker at international scientific gatherings, member Effie Ablett is a retired research scientist, having worked for 40 years as a molecular biologist in cancer research,  plant genetics and soil biology. Her talk will look at the microscopic world of soil, from the creepy crawlies we see to the tiniest microbes. Science is only recently starting to study the microbes that help plants to grow. Find out about the creepy crawlies that are good for your plants and how fertilizers work. We can discuss what different chemicals and gardening methods do to the soil. Find out what you can do to make the plants in your garden thrive.
Tuesday 8 December – Penny Fox – Taiwan in the time of COVID
P
enny and Alf Fox have visited Taiwan on several occasions in the past. They went again early this year. What they saw this time was a vastly different Taiwan. Taiwan was already in the grip of COVID. Penny and Alf returned to Australia just before the international borders were shut, making it home with just a day or two to spare. Penny will tell us about the very different holiday they experienced this time.
Tuesday 15 December – River Cruise on MV Jasmine

Our final meeting for the year will take place on the Brunswick River. We have been made a very generous offer by Byron Bay Eco Cruises and have booked for the maximum 35 people currently permitted as guests on the boat.  Aside from the excellent commentary provided by our captain, Simon,  a Christmas themed morning tea will be included. Tickets are available from Denise on 0423 778 573, on a first come, first served basis.
---
Tuesday Forum – Term 1, 2020
Tuesday 11 February – Tell Us Your Story

We are trialling a new idea for Tuesday Forum – Tell Us Your Story. Many of us enjoy Conversations on ABC Radio with Richard Feidler. We are going to have our own mini version. Each term we will invite two or three members to participate in a conversation about a topic that is close to their heart. It may be an experience that they have had or an area of expertise that they are passionate about. The first members telling us their story will be:
– Janice Bolland – Surviving Cyclone Tracy
– Denise Curran – Running a cafe without any experience 
Tuesday February 18 – Alan Maclean

By popular demand, Alan is returning to present Macca's Mind Benders (Little grey cells in overdrive) This copmprises a range of entertaining "challenges" exploring problem perception, logic and intelligence … to stimulate brain activity … to encourage people to think outside the square … to re-evaluate … to determine exactly what the problem was … to see solutions within patterns. This presentation is interactive "fun".
Tuesday 25 February – Jean Watson

Jean spent some time living and conducting research in the mountains of New Guinea with tribes which were, at the time, unknown other than in their region. In particular, Jean befriended a teenage boy who folloewd her everywhere and showeed her things that she might otherwise not have seen. Jean has many tales to tell about her life changing experience, as well as some very special photos of the area and its indigenous people to show us.
March 10 – Jan Pilgrim

Jan is the President of Tweed Valley Wildlife Carers. Their foremost aim is the rescue and rehabilitation of native fauna for return to their natural environment, using the best and most up-to-date information from all relevant sources. They also aim to educate the public by encouraging the protection and welfare of our native wildlife and their habitat. Jan has a beautiful presentation which illustrates the work that the carers do and will likely have many poignant stories relating to fauna injured in our horrendous bushfire season. 
March 17 – Hebe de Souza

Hebe is the author of Black British, a "sharply funny yet poignant story about a courageous girl growing up in 1960s North India from an exciting new voice in Australian fiction" according to Amazon.com. "Black British is a richly visceral and stunning debut, based on the author's own childhood in the turbulent years that follow the British Empire's collapse in India." Hebe's family had adopted British-in-India culture a century before in order to be successful in business and life, hence she found herself a member of the Black British. Her book provides an unflinching and beautiful narrative about feminism, family and the search for identity.
March 24 – Zenith Virago – Postponed

Zenith has been a highly respected wedding and funeral celebrant around Byron for over 20 years. Today's focus is on Death, Dying and Loss. According to Zenith: "Whilst encouraging everyone to prepare in advance, I am often assisting families to respond as well as they can to difficult news, or to the shock of a sudden or challenging loss.  Sharing legal, practical and emotional information and resources to guide and empower you – to know what your options are, to make informed choices and participate fully in each stage of the journey. Together, creating healing, appropriate and real ceremonies and rites of passage to help move into an easier bereavement."
March 31 – Brunswick Valley Historical Society Excursion – Postponed

The Brunswick Valley Historical Society seeks to collect and conserve material including objects, images and documents that record the social, economic and civic history of the Brunswick Valley. They publish material relevant to the area, interpret and display the collection to educate and engage the community in local history. Their home is the Mullumbimby Museum which was the former Post office located in Summers Park. Morning tea will be provided.
---
Tuesday Forum – Term 4, 2019
October 15 – Yvonne Turner

My life as a prison officer. Yvonne is a local lady whow has worked in various roles in prisons. She came to her career as a prison officer late in life, so has a lot of stories to tell us about what happened before then too.
October 22 – Jesse Blackadder

Rescheduled, Jesse is an award-winning author of seven novels for adults and children, emerging screenwriter, inspiring public speaker, creative writing teacher and youth literacy advocate. She's fascinated by adventurous women, extreme landscapes, unusual creatures and chilly places, as demonstrated by her second three month visit to Antarctica.
October 29 – Senior Constable Bradley Foster

Crime Prevention. Senior Constable Bradley Foster is a crime prevention officer for the Tweed Byron Police District. He will talk to us about taking the necessary precautions as senior citizens to prevent being taken advantage of by scammers. We know about Nigerian Princes, online dating sites, ATO scams etc., but there is much more that we need to know to keep ourselves safe.

12 November – Des Wann

The Ladies Diary: 1704 to 1840 – An Analysis of its History, Language and Content. This presentation examines one of the most unusual almanacs of the 18th and 19th centuries in England. Considerable original research has gone into its preparation and I am sure members will find it most intriguing for the diverse features that it highlights. I can honestly say it is very, very different to anything I have done before but also has been the most rewarding one for me personally. If you are particularly interested in English History and/or Language then this talk will provide some interesting insights. And additionally there is a brief look at how mathematical problems were posed in those times."
19 November – Preparing for an Emergency

Note – this presentation will go ahead. Paul from SES is not able to come as he is deployed at the Fire Headquarters in Casino. Peter will still join us to tell us how to Prepare for an Emergency.
You may have heard about the recent community information sessions organised by the Byron Community Centre regarding readiness for an emergency. We are privileged to have our own presentation, geared specifically for the more mature citizen. The recent fires provide a timely reminder that we should take steps to make sure that we are prepared in case of any emergency. Come along to hear from SES and RedCross experts and pick up some valuable tips.
26 November – Enchanted Wood Nursery at Coolomon Co Cafe

While we are comfortably seated at the Coolamon Co Cafe, Tess Wood, from the Enchanted Wood Nursery at Ocean Shores will tell us about local gardening – plants, frogs, insects and even weeds. After Tess's presentation we can take a leisurely stroll around the nursery and purchase coffee and cake form the cafe. Lily and Sam are opening specially for us so let's make it worth their while.
10 December – Christmas Meeting

We will finish 2019 with a Christmas themed meeting. Christmas music, Christmas food, Christmas jokes and a Christmas themed trivia quiz. This meeting will be shorter than usual to allow our Probus members to head off to their luncheon. We wish all our members a happy and peaceful holiday and look forward to seeing you all in 2020.
---
Tuesday Forum – Term 3, 2019
July 23 – Donna Lafferty
My Aged Care

The Australian Government Home Care Packages Program provides older people who want to stay at home with access to a range of ongoing services and clinical care that help them with their day-to-day activities. There are many providers of these services. Donna is from Australian Unity, one of the providers. Her role is to engage with community groups to provide information, answer questions and assist aged persons to register for funding with My Aged Care. Donna knows how confusing the process can be and that many seniors do not know what is available to assist them to stay safe in their own homes and continue to connect with their communities.
July 30 – Jacqui Walsh
Acupuncture

Jacqui is a well known local acupuncture practitioner, with a following of loyal clients. She will explain the sacred geometry that was the original acupuncture, the relationship between the meridians and how acupuncture works to relieve pain. Jacqui will also talk about the five element theory, how this pertains to diagnosis and constitutional makeup and its use in acupuncture point selection. Jacqui has a very dynamic personality –  her presentation provides a mixture of theory and demonstrations.

August 13 – Sophie Wilksch
Women's Shed

Sophie's  journey has taken her from a degree in architecture, through to building construction and into a desire to share these skills with others. She is now teaching carpentry and joinery skills at Shedding Community Workshop, where she has recently set up a Government-funded program to enable workshops for our local community, called UPSKILL. She loves building eco-tiny homes, sustainable natural dwellings and up-cycled furniture. Most of all she loves to share these skills with others through teaching. As well as sharing her knowledge and experience, Sophie will entertain us with some interesting on-the-job stories.
August 20 – AGM

It's 20 years since the incorporation of Brunswick Valley U3A. As well as the obligatory reports and elections that make up an AGM, this year we will focus on the achievements of our club over the last 20 years as well as our current activities. There will be demonstrations by various groups, some of the items from Men's Shed and the Busy Beaders to purchase, an historic photo display, guest visitors and, of course, a birthday cake. There will be a special commemorative supplement with the annual report. If you would like to contribute to this please contact the president
August 27 – Fiona Spencer
Barefoot Law

Legal advice should be a right not a privilege, but it's often too expensive for many people and legal aid and community legal centers are very limited or far away. Barefoot Law is designed to help you solve a problem or make a decision by offering practical low-cost advice to individuals and families, community organisations and small businesses. Fiona is one of the solicitors at Barefoot Law. She will talk to us today about the expansion of the Barefoot Law services into Byron Bay, as well as providing advice to us about Capacity, Powers of Attorney, Enduring Guardianship and the matters surrounding them.
September 10 – Annual luncheon

Join us at Kouzina for our 20th anniversary luncheon. Kouzina is one of the exciting new food businesses that is making the Byron Industrial Estate a food hub. We were told about this exciting new Greek restaurant by Kadri, one of our Tuesday Forum presenters, as part of her Byron Foodies businesses. Kouzina serves traditional Greek food on shared platters to create a delightful eating experience. The restaurant will be closed to the public so that our U3A group can celebrate its 20th anniversary in style. $25 per head, BYO. Car pooling arrangements will be made the week prior to the luncheon.
September 17 – Dr Jesse Blackadder

A return speaker, Jesse is an award-winning author of seven novels for adults and children, an emerging screenwriter, an inspiring public speaker and a creative writing teacher and youth literacy advocate. She's fascinated by adventurous women, extreme landscapes, unusual creatures and chilly places, as demonstrated by her recent three month visit to Antarctica. Jesse was awarded the 2018/19 Australian Antarctic Arts Fellowship, in collaboration with screenwriter Jane Allen. It was Jesse's second Antarctic Arts Fellowship – she is one of only a handful of artists awarded this honour. As well as her Antarctic adventure, Jesse has just had the first in a new series of children's books published.
September 24 – Minjungbal Aboriginal Cultural Centre, Tweed Heads

Our term excursion will provide a unique insight into Aboriginal culture. The Minjungbal Aboriginal Cultural Centre is run by the area's Aboriginal community. It is a popular meeting place for Goori other Aboriginal peoples. An Aboriginal tour guide will take us on a gentle walking tour through the site, telling us about its relics, plants and animals. Hear about Aboriginal life when this area was an untouched paradise of natural forest and mangroves, before learning about the cultural significance of Bora Ring, which we will see on the Walk on Water track.  $5 per person. includes morning tea in the bush, surrounded by birdsong.
---
Tuesday Forum – Term 2, 2019
April 30 – Jan Mangleson
50 Years of Ocean Shores

Ocean Shores recently celebrated its 50th anniversary with a dinner at the Country Club – itself a central piece in the Ocean Shores story. Part of the celebration was a presentation showing images of the old Ocean Shores, the sales campaign surrounding the development and the personalities involved – amongst other things.
Jan will show this presentation as well as telling us about some of the amazing pioneering women of the district.
May 14 – Roger and Denise Curran
U3A – A New Era

Roger and Denise recently attended Defy Expectations, the Network NSW conference in Tamworth. Many new pieces of information pertaining to U3As came to light, some involving the need for a review of current practices. There are also some significant opportunities available to us.
Find out about the New Era for U3A in Australia and in the Brunswick Valley.
May 21 – Alan McLean
Slice the Mainbrace

Rum has been an integral part of powerful navies of the world; a sedative for childbirth; anaesthesia prior to surgical procedures; a substitute system of currency; a preventative for Scurvy disease; and a "contra" for infra-structure development. Hear why the Brits are known as Limeys – the Dutch gave you courage – and the real truth about sweet Fanny Adams.
May 28 – Mahi Paquette
The Seabin Project

One of the goals for the Seabin Project is to provide practical and tangible solutions to reduce the plastics in our oceans which is one of the world's greatest problems. Mahi, COO of the Seabin Foundation, will tell us how the Seabin journey started with a simple idea: if we can have rubbish bins on land then why not have them in the ocean? The Seabin Project is now being recognised through international awards for commitment to sustainability practices, product design, service, and social responsibility.
June 11 –Robert Crossley and Don Hennessy
New Brighton Coastal History

Rob is the New Brighton Village Association President. He will present an overview of historical changes to the coastline seen through aerial imagery dating back to 1947.
We all know Don as the man who fixes our computers. But he is wearing a different hat today – that of photographer. Don has lived in New Brighton for over 40 years and has an interesting collection of photos that he has taken during this time. He will present his photos in a way that tells the history of New Brighton and shows the changes that have taken place in this sleepy little hamlet over this period.
June 18 – Kadri Kutt
Byron Arts, Food and Industrial Estate???

We're all familiar with the Byron Arts and Industrial Estate. Or are we? There are changes afoot. There are now a lot more food producers operating out of the estate. We're all familiar with Byron Bay Cookies, but there are now so many more. Come and find out about them from Kadri who operates a food tour centered on the estate.
June 25 – Outing
Term 2 excursion and luncheon

The award winning Byron Bay Train is the first solar train in the world. Join us and relax on vintage lounge seats in the first class carriage or chat to fellow passengers in coach class as you pass through littoral rainforest, endangered coastal wetlands and over the stunning tea tree Belongil Creek, part of Cape Byron Marine Park. To make this excursion complete we are staying on for lunch at the Sun Bistro, just a short walk from the train station.
Your $25 return ticket is punched on departure and return and then is punched at the Sun Bistro when you order your lunch and drink. Choose from a selection of main courses and enjoy either a schooner of Stone & Wood on tap, a glass of house wine, soft drink, tea or coffee.
---
Tuesday Forum – Term 1 2019
February 12 – Alan McLean

G'd On Ya Snowy.  The Snowy River Scheme is most significant attempt to date to improve our nation's supply of dependable water and eco-friendly electricity. How gold opened the area; the world's first ski club; assimilation of early migrants plus ongoing environmental concerns. Alan will entertain with anecdotes of being amongst the earliest tourists to attempt the infamous Geehi Wall.
February 19 – Mark Sieffert / Liz Hawkins

Many members will know Mark as the friendly face of Brunswick Heads library. Mark will introduce the special program which is running at local libraries – Be Connected. This program provides a free, one-on-one service to help you with general computer information or getting you up and running with Be Connected online classes.
Dr Elizabeth Hawkins is the Executive Officer and Founding Director of Dolphin Research Australia. Our oceans and their inhabitants are under ever increasing pressure as a result of human interference and activities. Liz will tell us how we can step up and be empowered to take action and positive steps to assist in saving the oceans and all marine life.
February 26 – Phillip Hood and Marie Whealing

You may have seen Brunswick Heads based amateur astronomers Phillip Hood and Marie Whealing offering their regular star gazing activities in the evenings by the river in Bruns. Today they will tell us about the amazing night sky, from the comfort of our cushioned chairs. It's not quite the same thing as being outdoors in the dark, looking at the night sky through a telescope, but Phillip and Marie are fonts of knowledge and will share their many stories with us.
March 12 – Des Wann

Mathematics and Me – A Love/Hate Relationship. This talk is mainly about fascinating numbers. But it also covers some other interesting and mysterious aspects of mathematics, including some magical ones.
One section of the presentation will involve audience participation and hopefully will leave you with a sense of wonder.
March 19 – Jan Olley from Byron Bird Buddies


Byron Bird Buddies is a volunteer community group, involved with bird monitoring, conservation and education in the Northern Rivers since 2004.
Bird Buddies Coordinator Jan Olley will talk to us largely about Birds in Backyards. The title is self explanatory – the presentation will inform us of the birds which visit our backyards here in the Byron Shire and will give us some clues to make sure that they do. Jan will also refer to rainforest and shorebirds of the area.
March 26 – Marine Rescue Brunswick

Marine Rescue volunteers are recognised for their marine skill, experience and commitment to saving lives on the water. They work together, both on and off the water, to provide boaters with the assistance, advice and vital rescue services to help them stay safe on the water. Members for our local branch, Marine Rescue Brunswick, will tell us how they train, what they are called on to do, tales of daring rescues and maybe some inside information on the development of the Bruns boat harbour.
April 9 – Friends of the Koala outing

Mark from Friends of the Koala spoke to us last year. Aside from the funny stories about koala behaviour, Mark told us of the work undertaken by his volunteer organisation and invited us to come and visit. Due to the considerable interest shown we will be car pooling to Lismore to see first hand what the koalas and volunteers get up to.
---
Tuesday Forum Term 4 2018
October 16 – Barrington Pheloung
 
By popular demand, Barrington Pheloung – Barry to his friends – is returning to tell us more of his fascinating story. Last time Barry spoke to us he told us of the incredible journey as he progressed in his career to become musical director for film and TV shows, including the much loved Inspector Morse and Endeavour. Barry gave us some insights into his music but there is so much more to be told. We found out last time that Barry is not just a musical genius but also a great storyteller and public speaker. This is a Tuesday Forum not to be missed.
October 23 – Lucy Wilson – Byron Shire Council Resource Recovery Education

Some months back we had a presentation regarding waste recovery in the Northern Rivers. Since then there has been considerable change due to China's policy regarding accepting Australia's waste. We need to be updated on the changes and Byron Shire Council's response. Lucy Wilson has a background in communication and waste education. She will tell us about Byron Shire Council's new waste and recycling program and initiatives. This will include an overview of Council's waste management role, what can and can't be recycled, waste reduction eg plastic reduction programs, litter and illegal dumping.
October 30 – Mary Ashton and Irene Feuz

Local identity Mary Ashton shares the Magic and Fun of playing Marbles as she co-ordinates the Australian Schools Marbles Championship in Brunswick Heads every year – as part of the Old 'n Gold Festival. Mary, and BVU3A member and filmmaker Irene Feuz, have made a film about the championships. "Our little film portrays a delightfully funny, honest and heartwarming journey when endearing school friends from four local schools come together, to "knuckle down" practice, compete – and shine, and where sometimes – 'losers' and "friendships" can be the big 'winners'. For some – the social, emotional and physical challenges they have faced and overcome along the way, have been life changing."
As well as showing us their film, Mary and Irene will tell us about the rewarding process of making it. The film is sure to bring back memories for all of us. In Mary's words – "everyone has a marbles story" …
November 13 – Jenny Pratten
Jenny is a registered nurse with a long history working in aged care, in health settings, residential aged care and community settings in NSW.
Recently Jenny took a year off and found herself in remote desert communities in the Eastern Pilbara, Western Australia. working as a nurse. Jenny will be talking about her experiences with the local pujiman (bushman),  catching goannas, lighting fires, learning about avoidance relationships and local traditions.
November 20 – Friends of the Koala

You've probably seen the koala grid at the south entrance to Brunswick Heads. What's this all about?
The mission of Friends of the Koala is to conserve koalas and to preserve and enhance their habitat, particularly in the Northern Rivers region of New South Wales. They will present us with some information about our local koala population – their numbers, habits, habitat and chance of survival. They will also tell us about the work that they do to help the koalas and what we can do to help them help the koalas. Hopefully they will give us some information about the koala grid too.
November 27 – Term 4 Outing – Brunswick River cruise

Our outing this term will be a morning tea Brunswick River cruise with local tourism providers Simon and Lorraine Freeden of Byron Eco Cruises. The cruise will take place over normal Tuesday Forum hours of 10am until noon on 27 November. The cost will be $30 which is a considerable discount on the normal price of the cruise. The morning tea is as much a highlight of the cruise as the informed commentary and the exciting variety of wildlife that you will see visible from the river.
This is an opportunity for people who are generally unable to gain a group discount to enjoy this wonderful experience. Non-members are welcome but we do have a 48 person limit. Even if you've done it before, come and join us as every trip is different. Simon and Lorraine even have a new boat.
We meet at the old Fishing Co-op at 9.45 for a 10am start. Don't forget top bring sunscreen and a hat.
December 11 – final meeting for 2018

We are planning a special Christmas meeting for our final Tuesday Forum for the year.
There will be Christmas themed music and activities as well as a special Christmas morning tea.
---
Tuesday Forum – Term 3 2018
July 24 – Wendy Bithell
The first speaker for our new term is Wendy Bithell. Wendy has run local nature tourism business Vision Walks for the last ten years. Wendy has a Bachelor of Science degree and a Masters degree in e-learning and she has become an expert in the natural history of our region and the application of new technologies to the study of nature. Wendy's specialty is the use of night vision technology which allows viewing of native fauna in their natural environment with minimal impact and disturbance. She will also talk about the enhanced viewing of the heavens that her technology provides. Wendy is an experienced and enthusiastic presenter.
July 31 – Gary Opit
Gary will join us with a talk entitled Citizen Science & Cryptozoology. He will talk about the results of 21 years of wildlife identification broadcasts for ABC North Coast Radio. He has published a paper in the Australian Zoologist, the oldest and most prestigious scientific zoological journal in Australia. This paper is based on descriptions and illustrations of large animals (otherwise completely unknown) that farmers, rural workers, national park rangers and local zoologists have described to him live-to-air on ABC radio. From the hundreds of phone calls and emails it would appear that we have yet to discover the largest and most spectacular mammal species for NSW.
August 14 – AGM
The Annual General Meeting is an opportunity for all club members to come together and see the range of activities that your club provides to its 120 members. We have displays and performances and a wonderful morning tea as well as the usual reports and elections of club officers and committee.
August 21 – Barrington Pheloung
Barry grew up in Sydney's northern beaches. He began playing R&B guitar in clubs, but his discovery of Bach in his late teens drew him to the classical repertoire. At the age of 18, he moved to London where he studied guitar, composition and conducting at the Royal College of Music. Now he is best known for the theme and incidental music to the Inspector Morse television series, its sequel Lewis, and the prequel Endeavour (amongst others). Barry's other work includes music for the Sydney Opera House's twentieth birthday celebrations, films such as Truly, Madly, Deeply, dance companies such as the London Contemporary Dance Theatre, and for events including the opening night of the Millennium Dome. Barry is now back in the Northern Rivers with lots of stories to tell of his time in London.
August 28 – Marie Matthews – Lismore Rainforest Botanic Gardens visit
Marie visited us last year to tell us about the beautiful gardens that she and other volunteers have established on waste land on the southern outskirts of Lismore. Now we have the opportunity to visit the gardens while the weather is favourable and the plants are in their spring flowering season. The volunteers grow only native plants – mostly rainforest – which are endemic to an area within 200kms of Lismore. There are colourful information signs, individual tree labels and a superb collection of local rainforest plants. Marie and her friends will guide us on one of the easy forest walks.
September 11 – Don Hennessy
NBN – Making Informed Choices.
Don has been providing advice to a number of our members about computers and the internet for many years, using non-technical language that they can understand and relate to. NBN is now being rolled out in the northern part of the shire with Brunswick Heads, Ocean Shores and New Brighton due to be delivered in October. Don's presentation is designed to help members make an informed choice regarding the right provider and package to suit their particular needs and budget.
September 18 – Russell Siwicki
Brief history of local real estate.
Russell, a well known local identity, has been involved in Brunswick Valley real estate for 37 years. He was here when Ocean Shores and Bayside were being developed, building one of the first homes in Bayside. He has seen many changes over the years and has many stories to tell us about the politics, the planning and the personalities involved.
September 25

 – Annual Luncheon

Following the success of last year's annual luncheon at the Brunswick Heads Bowlo the committee has decided to return again this year. We will meet at 
11:30
 for a 
12 noon 
meal. More details closer to the day.